Do I Need Renters Insurance?
If you rent your home, you may not think you need renters insurance. Maybe you don't feel you own anything of value, or maybe you believe that your property management company or landlord will cover any damages. But what about things like clothes, toiletries, and food? These smaller items can add up.

The truth is, renters insurance is incredibly important. You never know when unexpected expenses will occur that could have been covered by insurance. If you're cooking out with friends at your apartment and someone leans on the grill and gets burned, you're covered. If disagreements over a football game get a little more heated than expected and someone ends up in the hospital, you're covered. These are just two of the many possible scenarios in which you may be held liable for any damages, but if you have renters insurance, you're protected.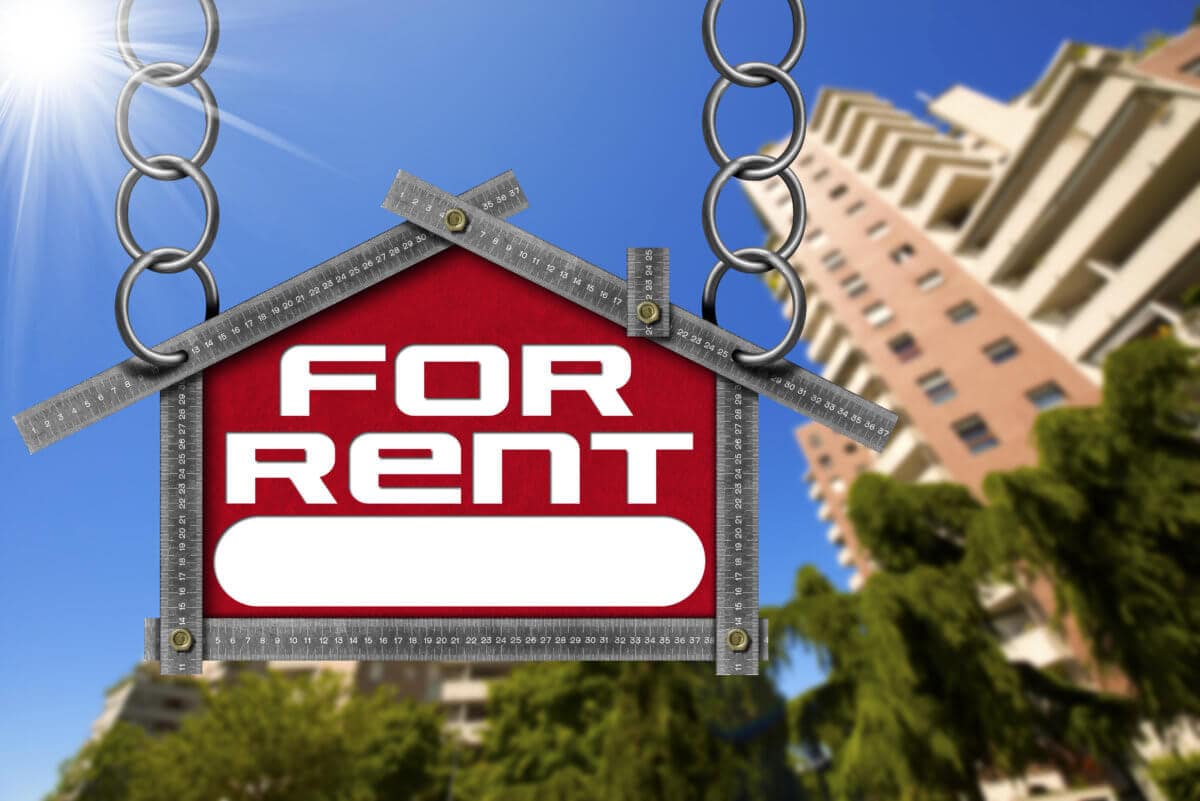 What is Renters Insurance?
Renters insurance is not a luxury. It is a necessity. Given how unpredictable life can be, not having renters insurance can only be classified as irresponsible. It is a form of property insurance that acts as a financial safety net for your personal belongings. Renters insurance gives you coverage in case of an emergency, be it theft, fire, water damage, or some other kind of accident. For example, renters insurance may reimburse you for either legal or medical expenses if an accident occurs at your rented home.
While renters insurance primarily covers incidents at your place of residence, it also can follow you outside your home and offer you protection in times of need. Some policies may cover damages you incur at someone else's property, either by accidentally breaking an expensive item or otherwise damaging their home. Renters insurance may also cover your personal property when you are on the go, reimbursing you for lost or stolen big money items like smartphones, laptops, or jewelry.
Basically, renters insurance is your "break in case of emergency" backup plan to help you recover in case a catastrophic event occurs. With all of the benefits of renters insurance, you are doing yourself a disservice if you are not covered.
Do I Need Renters Insurance?
Who exactly needs renters insurance? Pretty much anyone who is renting a home and does not have the funds to cover an emergency should have renters insurance. A renters insurance policy is something you would rather have and not need than need and not have. Anyone who does not get an insurance policy is acting recklessly, as one fire or theft can completely wipe away any and all money you have to your name.
Renters insurance is so essential that some landlords even require potential tenants to purchase renters insurance before approving their application. If landlords place this much value on renters insurance, it is clear that anyone who rents a property should follow suit and get renters insurance.
While we believe everyone should opt for renters insurance, there are a few scenarios in which it is an absolute necessity to have your rented home covered. Below are three situations in which renters insurance is pretty much required:
You Live in an Area With a Lot of Crime
If you live in a dangerous neighborhood with a lot of crime and theft, you will want renters insurance that will reimburse you for anything stolen from your property. Renters insurance may also cover vandalism to your property.
You Live an Area That is Prone to Natural Disasters
Similarly, if you live in an area that is prone to natural disasters, such as hurricanes, earthquakes, fires, tornados, or bad weather, renters insurance may be able to help. Each policy varies, so make sure your renters insurance includes "certain peril" that specifically names the crime or disaster you are most worried about. In many cases, you may be required to get a second policy to cover natural disasters, such as flooding insurance.
You Own a Pet
If you own a pet, you need to get renters insurance as soon as possible. While many would think this is to cover physical damage to your property such as claw marks or ruined carpet, that is actually not the case. Pet owners need to get renters insurance in case their pet attacks and injures a guest at their home. This can include anything from injuries stemming from a dog bite to a serious allergic reaction. Protect yourself and your wallet with renters insurance if you are a pet owner, especially if you have a dog that is prone to acting out.
You Have a Home Office
If you have a home office, renters insurance can cover items you use for your business. However, there may be some restrictions, so make sure to read your policy closely and talk to your insurance agent if you work from home.
What Type of Protection Does Renters Insurance Offer?
Renters insurance protects you from a variety of different types of disasters and incidents. If something catastrophic happens to you, the last thing you want to do is worry about finances, and renters insurance has you covered in several different scenarios, all listed below.
Protection for Your Personal Possessions and Property
If anything gets stolen from your home, renters insurance offers protection for any of your personal possessions and property. If your personal property is damaged or lost due to water damage, fire, vandalism, theft, hail, frozen pipes/plumbing, windstorms, power surges, riots, or water backup/sewage, your policy should cover it. Most policies will either reimburse you for the cash value of what was stolen and/or damaged or provide you with items that equal the replacement cost value.
Protection If Someone Gets Hurt at Your Residence
If somebody gets seriously injured at your home, you may be deemed liable for their medical expenses, depending on the circumstances. Renters insurance will help pay their medical bills, providing you financial relief.
Protection If You Damage Someone Else's Property
If you are at someone else's house and seriously harm their property, you may have to pay them for any damages you incur. Renters insurance and liability coverage will protect you from having to pay for all of the damages out of pocket.
Protection If You Are Unable to Live in Your Home
If for some reason your home is unlivable for any period of time, renters insurance will pay for any additional living expenses. If you need to live in a hotel or go out to eat, renters insurance may be able to reimburse you.
How Much Does Renters Insurance Cost?
What many don't realize is that renters insurance is quite inexpensive. In most cases, you can add renter's coverage to your existing car insurance policy for a nominal monthly cost. Some companies even give discounts when you have multiple policies. When you look at the big picture, it's just financially smarter to have insurance protection. It will also save you the headache of having to pay to replace all that you lost if a disaster does occur.
How much the insurance will cost will largely depend on the maximum coverage amount you need for your home. To determine this, try to make an inventory of everything in your home, and then add up the potential value of all of the items listed. That amount, plus a little bit of an added buffer in case somebody gets hurt at your home, is the maximum coverage you should opt for.
Renters Insurance is a Necessity for Anyone Renting a Home
We know from experience that it's always better to be prepared. In fact, we can't stress enough the importance of being ready for an emergency. In our industries, we often encounter situations where people don't have the proper insurance. Without coverage, it can end up costing you a lot of money, time, and stress.
Ask your insurance agent about the different types of policies they offer. Your agent can advise you as to what plan would be most beneficial to you and what amount will properly cover you and your belongings. Floods, mudslides and earthquakes are typically not covered under renters insurance, so if you live in an area prone to these events, be sure to ask your agent about getting the right coverage for these as well.
Nobody can foresee unexpected events that have expensive consequences. But you can be protected. Be prepared with a renter's insurance policy that will take care of you when you need it.