Sometimes heavy rains, natural disasters, or a burst pipe wreak havoc inside your home, causing water damage. Unfortunately, there's no time to panic or curse the weather when dealing with property damage. The magnitude of the damage and the amount of remediation required depends on how long the water is left to soak through your floors, walls, and furniture. This is why dispatching a flood damage restoration team to your home or commercial property quickly is crucial.
But with so many options, how do you choose the best flood damage restoration company? How do you find a service that will provide high-quality work quickly? Below, we provide a few tips to speed up and simplify the process of searching for the best water damage restoration company.
Tip #1: Look for a licensed and insured restoration provider
Anyone can buy a few dehumidifiers, carpet cleaning devices, and drywall replacement tools and offer water damage restoration services. However, professional companies with reputations to protect have licenses from the Institute of Inspection Cleaning and Restoration Certification (IICRC). This certification will ensure the service provider you choose uses the proper tools and detection equipment, and that technicians are experienced in the safest water removal techniques. It's also important that the company you choose has pollution liability insurance in addition to other standard insurance to ensure your property will be safe once the restoration project is completed. Ensuring the provider you choose has the proper certifications will provide peace of mind as you set off on the water damage cleanup process.
Tip #2: Get referrals
Word of mouth is the most reliable way to find quality contractors. Seek out friends who are also homeowners to see if they have had restoration work done and can provide recommendations. Even if you don't know anyone with experience with water damage, several online resources provide valuable insight. Yelp, Google, BBB and even Facebook are great places to research recommendations, but no matter where you look, strive to find the best contractor for the job—not just the one who offers the best deal on services. Trying to keep costs down by hiring a cheap contractor could cost you much more and cause further damage in the long run. Also, consider years of experience and overall customer satisfaction while you search. Most reputable restoration companies have a 4.5+ star average rating online.
Tip #3: Seek out a rapid response
Just one hour of delayed restoration can increase water damage exponentially and increase the chances of mold growth. This is why the right water damage restoration company will arrive at your home promptly at any hour of the night or day. When researching possible contractors, look for reviews and comments about response time. The ideal provider will have reviews about keeping their appointments and arriving promptly and on time. Look specifically for information on the completion of the work in a timely manner and whether the company followed up after a period of time to ensure the work held up. While those qualifications aren't as vital as the initial response time, they can help you make the best decision possible.

Tip #4: Clarify all costs
Depending on the type of emergency, professional restoration companies can assess costs and provide insights into the timeline before the work begins. It's important to discuss charges and timelines upfront.  Before you sign anything, ensure all the information is available and easy to understand. This eliminates surprises and additional charges.
Tip #5: Inquire about insurance
Most certified water damage restoration services have extensive experience with insurance companies, beyond just understanding the insurance claims process. Choosing a restoration company that accelerates the claims process will make the entire restoration process much less stressful for you.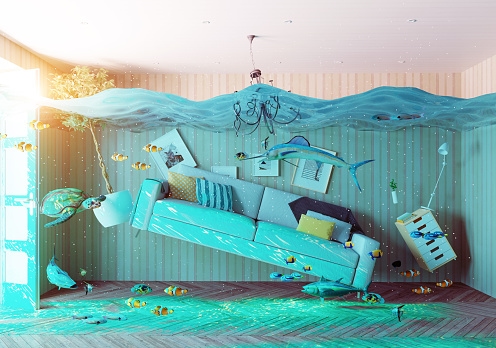 Don't wait for water damage to find a restoration expert
If you live in an area prone to floods, or if your pipe system is far from new that's OK! What you want is the contact information for a flood damage restoration company on hand to use immediately if disaster strikes. At Certified Restoration, we've been restoring damaged properties in San Diego for over 20 years. We take immediate action to minimize the damage—it's our policy to be on-premises within an hour of your call. No job is too big or too small, so give us a call today.
We get the job done fast and right so you can get on with your life.