Water Damage Lead Technician
If you are a dependable, hard-working, water damage restoration LEAD TECHNICIAN that is ready to grow your career - APPLY NOW!
We are looking for an individual that has a positive attitude, a willingness to work hard, and exceptional communication & leadership skills. The role requires supervising and directing jobs at our customers' properties and ensuring that all readings, scopes, and other details are documented thoroughly.
Respond to emergency mitigation situations which may include Water, Fire, Flood, Mold, etc. Must be available on weekends and after hours to respond to emergencies when needed.

Perform water extraction, structural drying, board up, etc.

Experience in both water and mold remediation a plus.

Remove drywall, carpets, insulation, and other general demolition after loss.

Prepare property to pass mold remediation clearance test.

Coordinate with testing companies, abatement companies, and pack out companies when necessary.

Act as daily on site contact for the customer, ensuring their needs are met and questions are answered.

Required to fill out scope sheets daily as well as upload pictures and documentation.

Keep vehicles maintained and organized.
At least one (1) year water damage restoration experience

Professional appearance

Effective written and verbal communications skills

Must pass a criminal background check

Valid and clean driver's license

Good driving record

Must be able to work in fire, smoke, and/or water damaged environments that have a potential for mold or mildew

High school diploma or equivalent

WRT Certification is a plus

IICRC Certification is a plus
Great working environment includes holidays, vacation/ PTO, 401K, Healthcare & After-hours callout bonuses.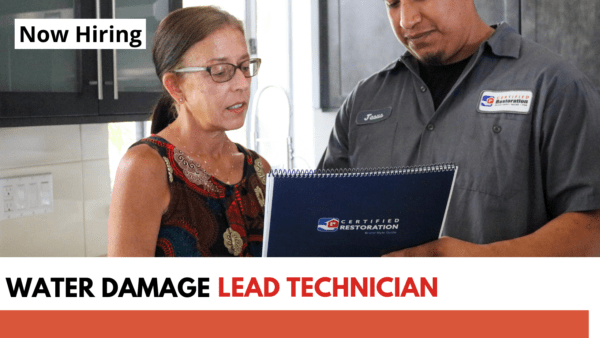 Restoration, Construction
4124 Poplar St, San Diego, San Diego, 92105, CA
8:00am - 4.30pm plus after hours